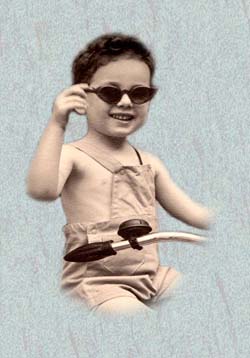 The Carbonaholic's Creed
I am a carbonaholic.
I am addicted to fossil fuels.
I pollute twenty times more than my fair share of carbon dioxide.
I waste electricity.
I travel too far by car and plane.
I eat food shipped long distances and animals grown at great environmental cost.
I consume far more than my fair share of the world's resources, at the expense of millions of people worldwide.
The victims of my behavior are children of today and children unborn, often far away in place and time, but no less deserving than I and my loved ones.

In my generation, I am actively ruining the Earth for thousands of species, driving them to extinction. Humans may be among them.

I am a carbonaholic.

But before I destroy our one and only home among the stars, I will stop.

I will stop.